Services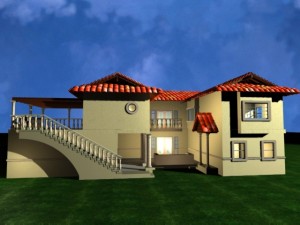 RESIDENTIAL DIRECTOR OF DESIGN AND CONSTRUCTION
Multi-million dollar custom residential estates are elaborate homes that require years of careful planning, an attention to detail and an experienced team of professional designers, engineers and builders that understand what is really involved to make such a project successful.
Exclusive and sophisticated residential clientele need a design professional that can represent their design vision, manage their financial interest and lead a design and construction team to project completion.  ARCHITECTUS, provides sophisticated residential clientele a unique service as their own personal Residential Director of Design and Construction.  As Residential Director of Design and Construction, ARCHITECTUS provides their clientele with comprehensive professional services giving them a single point of responsibility for control, quality, practicability and creativity for any residential estate project.  ARCHITECTUS understands the wide variety of residential architectural styles, pays attention to the details and with our service-oriented business philosophy, we can produce custom residences ranging from classical villas to contemporary modern estates.
ARCHITECTUS is founded on integrity and service to our clients. Our mission is to effectively and efficiently develop a team-based design solution. Teamwork allows both the client and the design professionals to work together to define a scope of services that fits your project.  As your Residential Director of Design and Construction, our experience of leading teams of people from a variety of disciplines gives us the ability to put our experience and leadership skills to work for you. Just as you are unique so is your project.  Therefore, your design and construction team must reflect and address the needs of your particular project. We know how to put together the best team for your project, resulting in your vision becoming a reality!
SUMMARY OF SERVICES
With the wide range of experience in custom residential design, ARCHITECTUS offers a broad portfolio of expertise within the field of design and construction. Subjects include:
Design
Project Feasibility Analysis
Site Master Planning
Conceptual Design Development
Schematic Design
Design Development
Interior Design
Construction
Assistance in Contractor Selection
Provide Owner Representation During Construction
Provide Bidding & Contract Negotiation
Review Contractor Changes
Project Management
Manage and Coordinate Design Professionals
Manage and Interface with Engineering Consultants
As Owner's Representative oversee Agency Entitlements
Manage Agency Approval Process