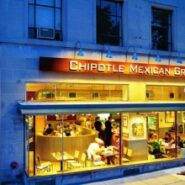 Casual-dining, fast-casual concepts stealing market share
Fast-casual and casual-dining restaurants appear to be cutting into market share for quick-service and upscale-casual chains, according to a new report from Technomic Inc.
In its "Future of Casual Dining Consumer Trend Report," the market research firm found that 85 percent of consumers surveyed said they eat at fast-casual restaurants at least once a month, and 82 percent reported visiting a traditional casual-dining brand once a month. The strength of traffic at traditional casual-dining restaurants resulted in part from customers trading down from upscale casual, the report found, as only 40 percent of respondents who recently patronized a casual-dining restaurant also visited an upscale eatery in the same time frame.
"Consumers in search of a casual-dining occasion have plenty of choices, and their expectations are changing," Darren Tristano, executive vice president of Technomic, said in a statement. "Whether their needs are driven by price, food quality, overall value or simply the dining experience itself, operators need to know how to stay competitive."
The research firm reported that, compared with a similar study from two years ago, consumers were more likely to visit casual-dining restaurants for several different reasons and occasions, including routine lunches and everyday meals, special occasions, and meals with colleagues and family.
Traditional dinnerhouses might benefit from consumers trading down from upscale-casual concepts, but higher prices at those chains did not deter all consumers, Technomic found. According to the report, 41 percent of consumers polled said the price of eating at an upscale establishment was worth the elevated overall dining experience they would expect to receive.
Fast-casual chains also are making inroads in their competition for quick-service customers, Technomic reported. In order to grow market share, leading fast-casual brands have expanded their breakfast offerings by 31 percent since 2011, the report found. However, the fast-casual segment as a whole still has much room to adopt breakfast, as only 31 percent of the leading brands Technomic tracks in that sector offered a morning meal and coffee.
Healthful menu items are another opportunity for fast-casual and casual-dining brands, Technomic found. At fast-casual restaurants, 36 percent of consumers reported that they ordered low-calorie or healthful options more often than they did a year ago, while 34 percent of consumers said the same thing about traditional casual-dining brands. Only 27 percent of consumers reported greater efforts at healthful eating at upscale-casual restaurants.
Chicago-based Technomic based its results on an exclusive survey of 1,500 consumers.  Blog content obtained from Nation's Restaurant News, February 11, 2013 article by  Mark Brandau.  Contact Mark Brandau at mark.brandau@penton.com.
Follow him on Twitter: @Mark_from_NRN